La alumna Sara Leonado nos aporta la siguiente noticia.
Bioengineers have created three-dimensional brain-like tissue that functions like and has structural features similar to tissue in the rat brain and that can be kept alive in the lab for more than two months.
As a first demonstration of its potential, researchers used the brain-like tissue to study chemical and electrical changes that occur immediately following traumatic brain injury and, in a separate experiment, changes that occur in response to a drug. The tissue could provide a superior model for studying normal brain function as well as injury and disease, and could assist in the development of new treatments for brain dysfunction.
The key to generating the brain-like tissue was the creation of a novel composite structure that consisted of two biomaterials with different physical properties: a spongy scaffold made out of silk protein and a softer, collagen-based gel. The scaffold served as a structure onto which neurons could anchor themselves, and the gel encouraged axons to grow through it.
Kaplan and his team are looking into how they can make their tissue model more brain-like. In this recent report, the researchers demonstrated that they can modify their donut scaffold so that it consists of six concentric rings, each able to be populated with different types of neurons. Such an arrangement would mimic the six layers of the human brain cortex, in which different types of neurons exist.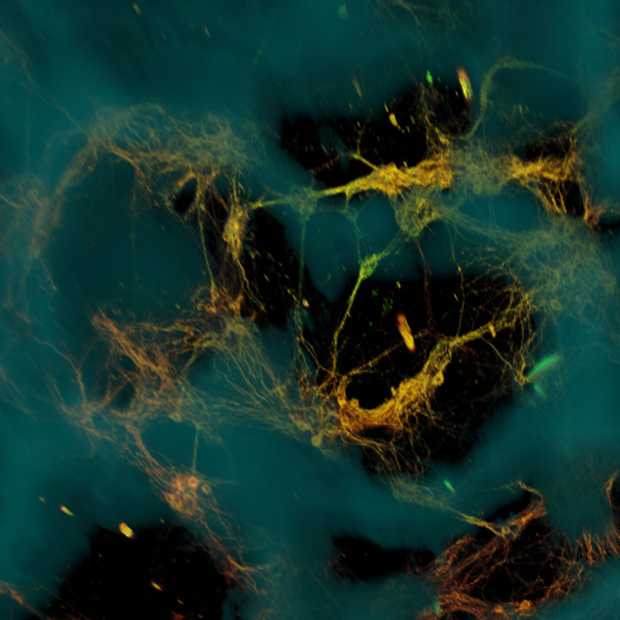 Más info en:
http://www.nibib.nih.gov/news-events/newsroom/bioengineers-create-functional-3d-brain-tissue